Live Podcast Recording – YOU CAN TELL ME ANYTHING with Teresa Lee at 10th Mtn Whiskey
Doors open 15 minutes in advance, bar will be open
Special live podcast recording and game show based on YOU CAN TELL ME ANYTHING:
You want to hear a secret? So does Teresa Lee. That's why she invites comedians to spill the beans about something they want to get off their chest.  Whether it's a story about catfishing a crush, sabotaging a college roommate, or ghosting on an ex – you'll hear the truth that's never been heard before. Rants, apologies, and secrets – Teresa is here to listen to her guests let it all out. Don't worry, you can tell her anything.
https://podcasts.apple.com/us/podcast/you-can-tell-me-anything/id1372902988
10th Mtn Whiskey & Spirits
227 Bridge St, Vail, CO 81657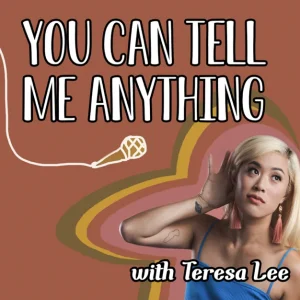 Join our holy host Teresa Lee, aka Father Long Legs, as she brings to Vail the live stage recording of You Can Tell Me Anything, the podcast where comedians confess something they want to get off their chest. Like a therapist you don't have to have health insurance to afford, she will listen and dissect the secrets of her guests, and together, the audience, guests, and host will bond through shared cringe, gasp, shock, and relief as we absolve these comedians of their secret sins. And audience members will have a chance to get their secrets heard anonymously by the panel of comedians live on stage. Featuring comics from the festival EJ Masicampo, Catherine Mcafferty, and Caitlin Peluffo with the Father Long Legs herself, Teresa Lee.